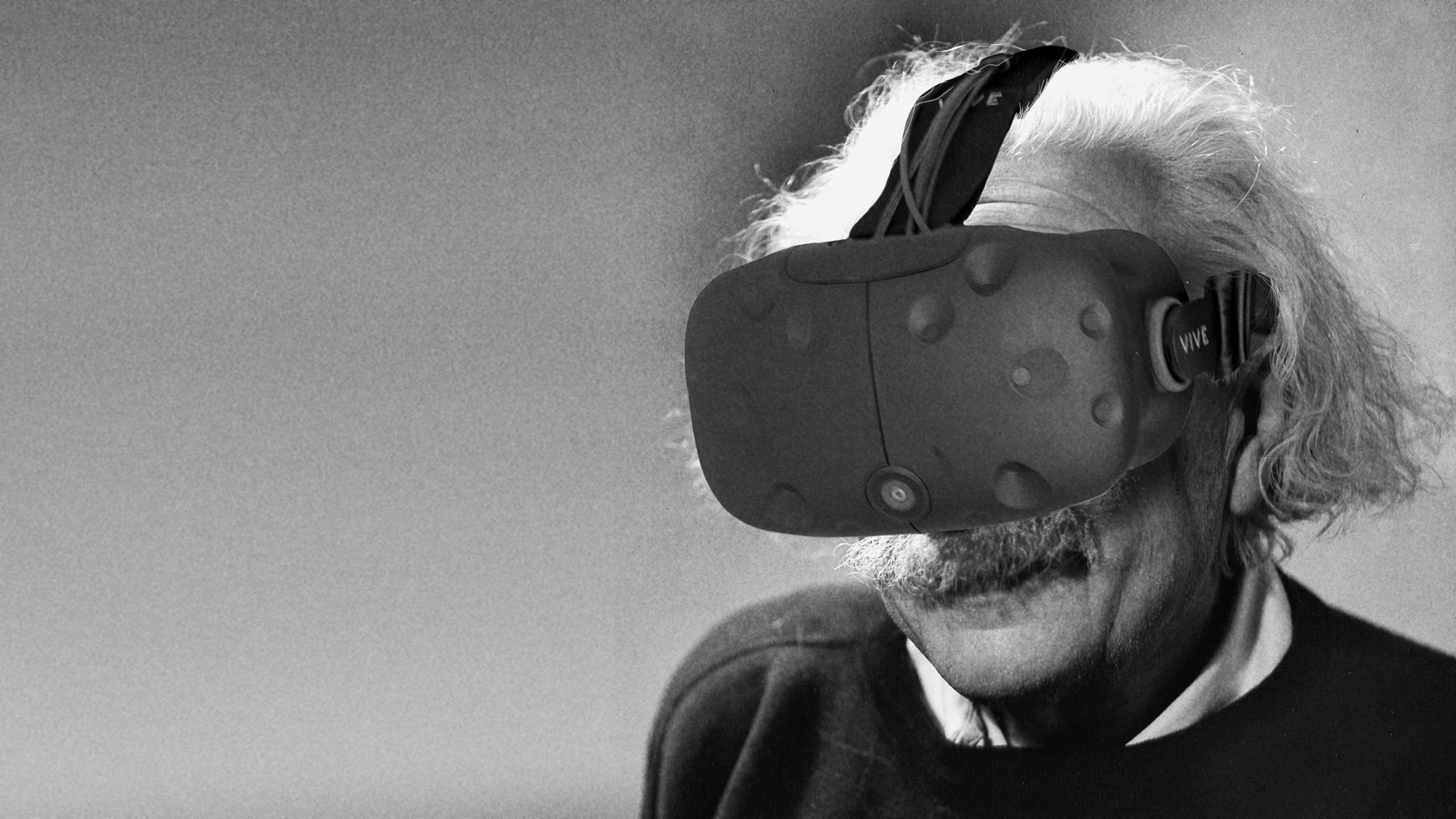 With Captain Einstein we are exploring the new possibilities of Virtual Reality (VR) and 360° video for science education and communication. For a theory like relativity, the immersive nature of VR allows one to discover the often abstract concepts in a different way,  'from the inside' so to speak. Furthermore the  360° technology proved to be crucial for our implementation of relativistic visualizations on real images.
The goal of our project is indeed twofold. On the one hand we aim at enthusing the broad public for relativity and for science in general. On the other hand we hope that our movie, in combination with this website, can help students worldwide to gain a deeper insight into the beautiful theory of relativity. Of course nobody really ever stops being a student, we for one have learnt many new things by creating this project.
Captain Einstein is a production of Ghent University in collaboration with  LUCA School of Arts, the cross-media company Fisheye and de portables.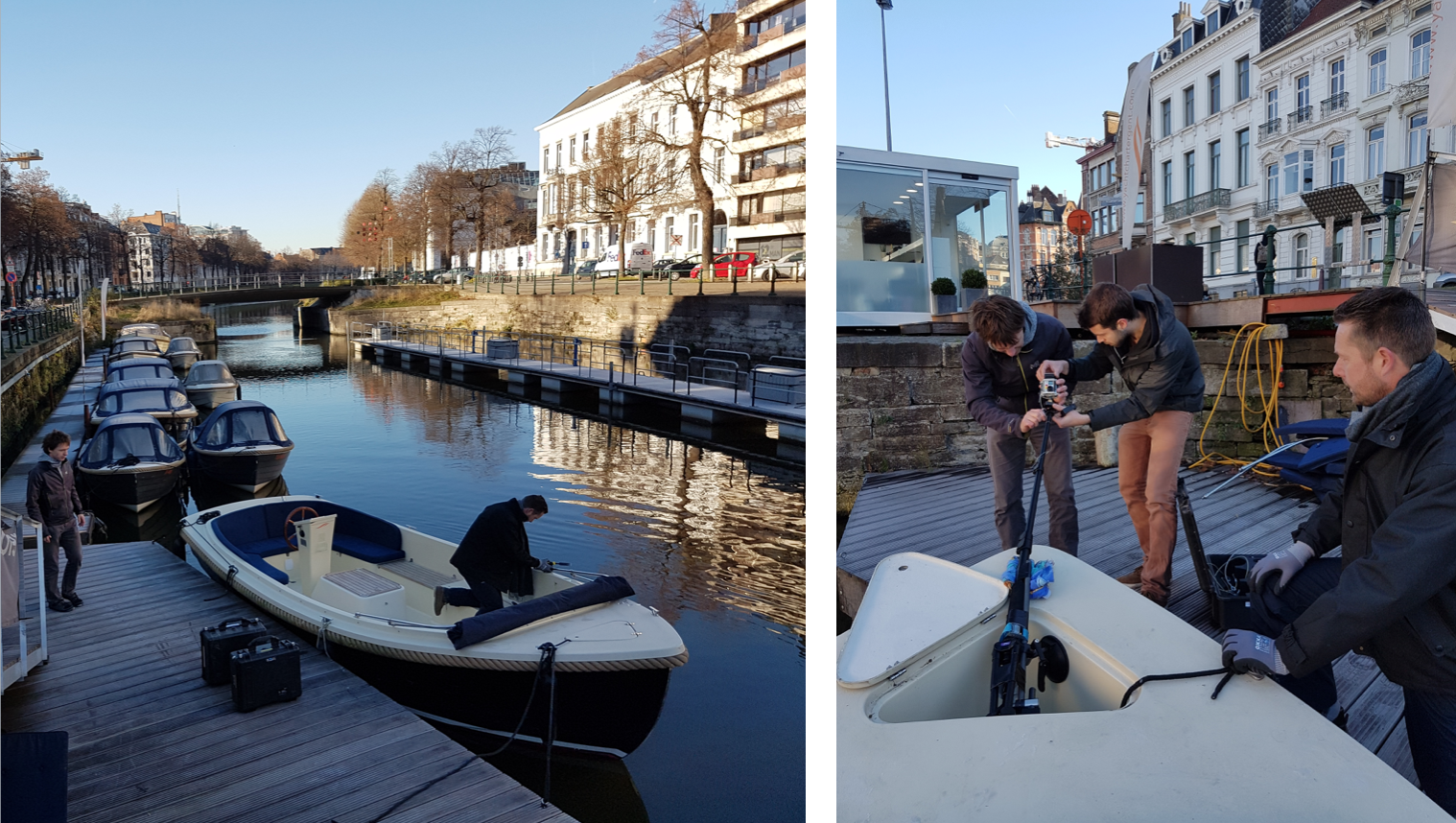 Captain Gwen, VR guru Willem and physicist Jos preparing the 360° shoot.
Credits:
Karel Van Acoleyen and Jos Van Doorsselaere (UGent)
Concept, Realization & Relativity VFX
Ingwio D'Hespeel (LUCA, de portables)
Concept & Sound
Jürgen De Blonde (LUCA, de portables)
Sound
Jeffrey Fuccillo
Japanese Soundtrack
Nele Vandersickel (UGent) and Frauke Thies
Voices Maja Einstein
Willem Mertens, Wout Standaert and Sarah Verhofstadt (Fisheye)
Recordings, stitching, boat VFX
Melissa Somany and Jeffrey Roekens (LUCA)
Art and photography
Gwen Vanhove (Booot)
Captain
Kasper Jordaens and Ignace Saenen (iMinds, imec, UGent)
Demo shader
Stefaan Hinneman, Gael Vanhalst and Steven Engels (DAE, Howest)
VR app
Benoît, Gertian, Gert, Sebastien, Gerbrand, Ludovic, Laurens, Tim, Joachim, Bart, …
VR guides